24H Key Extraction Services for Your Residential, Auto, and Office Locks
What we do if your key breaks in the lock
What is a broken key and when do these incidents occur?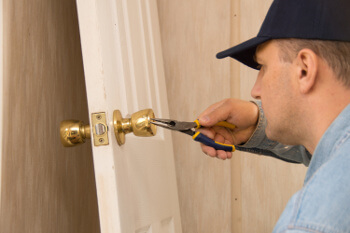 You're just leaving the house and you turn to lock the door, or you're running late and hop into your car and turn the key and the lock freezes. You try wiggling the key to attempt to loosen it. It doesn't work so you apply a little more pressure and snap. Your key is broken, now what?
Our Expertise
If you ask anyone in Houston, TX and surrounding areas about a locksmith, they will without hesitation refer you to 713 Locksmith Houston. All of our services are performed by bonded, licensed, and insured expert technicians. Our loyal customer base is on the rise thanks to our quality and honest work. There is no job too large or too small for us to take care of. We will always treat our customers with the best customer service. We value our customers, and we strive to make sure that each one is satisfied with the work that we provide. We can help both with normal and emergency lock maintenance issues. When you call us, don't worry about hidden prices because with our upfront pricing policy, you will always know what you are getting
House/Apartment Keys Extracted
Maybe you are experiencing difficulty opening your home's front door with your keys and then one day, your key gets jammed in the lock. If you are looking for a locksmith in Houston, Texas that offers residential locksmith services, look no further than us. 713 Locksmith Houston will be able to remove the key and minimize any damage to the lock. However, in the event that the lock has been damaged or worn, this can be a serious weakness in home security. You may need to rekey the lock or replace it entirely. Our team has access to the most modern technology that allows them to service your every need.
Key Extraction for Offices
We know that your office locks are important to the security of your business. However, after awhile, keys do become worn out and the integrity of the key diminishes, and in some cases, breaks off in the lock. Our commercial locksmiths are able to install, repair, and replace a variety of commercial locks. Even if you need key extraction services for your business outside office hours, 713 Locksmith Houston can perform this for you, as well as rekey/change the lock and cut a spare key.
Car Key Extraction
Did your car key break off in the ignition? Is it jammed in the car door? Instead of trying to pull it out yourself, you should give 713 Locksmith Houston a call and someone from our team of mobile locksmiths will come to save the day. Our auto locksmiths use the most modern equipment to get the job done in an efficient and timely manner at highly competitive prices. Our key extraction process involves removing the broken key from the ignition or car door. Once we have the successfully extracted your key, we can make a duplicate key, and repair or replace the ignition switch/door locks. 713 Locksmith Houston is capable of working on all car makes and models.
24-Hour Emergency Extraction of Keys
You have a broken key in a lock? No problem! Keep calm and call 713 Locksmith Houston! With a 30 min response time, we will send one of our licensed, expert technicians to your aid. With 24×7 locksmith service and mobile locksmiths, we are able to serve you at any time no matter your location in Houston, TX and surrounding areas. Our fast and friendly automotive, residential, and commercial locksmiths can assist you in key extraction, key duplication, key cutting, or even making spare car keys. We also offer competitive rates for our services that our competitors can't beat.
If you need locksmiths in Houston TX or surrounding areas, don't hesitate to give us a call and you will have a 30 min response. You will receive up front pricing and will be provided with honest and quality work from our bonded, licensed, and insured technicians. What are you waiting for? Call us today, we're here for you 24/7!