HOUSTON, Texas March 15th, 2016 – 713 Locksmith in Houston has announced that starting on Monday, their company will begin providing free locksmith services for emergencies when children are and pets are locked inside of a vehicle.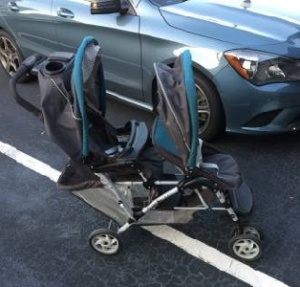 "Every person that calls us needing our emergency locksmith services when children or pets are locked inside of a vehicle will receive our immediate assistance. We will drop all other service calls and will arrive as fast as we can for the sake of the pets or child's well-being. Absolutely free of charge regardless of the circumstance". says Coleman Oneil president of 713 Locksmith.
Since 1998 an estimated 38 children die annually from being locked inside of vehicles. Most of the cases were the result of heat stroke caused by extreme and prolonged exposure to high temperatures. Most of the cases were the result of parents or caretakers simply forgetting that their child was inside of the car while out on errands.
"We have the potential to save lives." says Coleman Oneil. "It is our duty as human beings and whenever we can we will do it we will do it free of charge".
This campaign is a state wide awareness campaign that will focus on spreading the word about the dangers of locking children and pets inside of vehicles. With the help of TV, radio and social media their campaign "Save a life with a rubber band" is going to create awareness with the use of rubber bands that mothers, fathers and caretakers will wear on their wrist while out on errands. The rubber bands will be a reminder that there is a child or pet is in the vehicle.
"The number of such incidents increases day by day, and preventing these unnecessary fatalities with free emergency locksmith services is of utmost importance for the society. By simply wearing a rubber band on their wrist parents and caretakers will be reminded that their pets or children are in the vehicle to avoid car lockouts". says Coleman Oneil.
713 Locksmith has been providing locksmith services in the City of Houston since 2005. They offer a variety of vehicle and automotive related locksmith services for the unique needs of Houston Texas. The staff that they employ are certified locksmiths and trained in emergency locksmith situations. Their emergency locksmith services are offered 24 hours a day 365 days a year to the residents of Houston Texas. To learn more about their "Save a life with a rubber band" awareness campaign visit their Facebook page right now.
20615 Wood Rain Ct
Katy, TX 77449
(713) 955-1009
manager@713locksmith.com