24hr Office Lockout Assistance from 713 Locksmith Houston
Our commercial locksmiths will come to your rescue when you're locked out of your Houston, TX office
24-Hour Lockout Assistance for Commercial Properties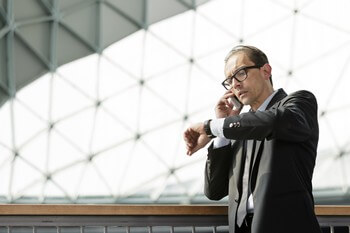 It never fails that someone, at sometime, is going to get locked out of their office when there isn't someone there to let you in. In Houston, TX and surrounding areas, the best call you can make is to 713 Locksmith Houston for your emergency commercial locksmith service. We are fast, affordable, and friendly. Best of all, we're local and also provide complete locksmith service for commercial properties in Houston.
The difference being local makes
We are a local Houston company and we know that being local makes all the difference in the service we can offer you. We offer 24×7 locksmith service in the Houston area, and our expert technicians can be where you need them fast. We use mobile locksmiths to get to you within a 30 min response time so you never have to wait for hours on end. Our technicians aren't just fast and friendly, they are also fully licensed, bonded, and insured. Our locksmiths all have 5+ years experience in the commercial locksmith practice. Better still, we offer upfront pricing so there are no surprises in the end.
We also provide lock change and rekey services
Our experienced locksmith technicians can assess your lock needs to help you pick strong replacements. We can also advise you on the other aspects of security – such as door choice and alarm systems – so the safety and security of your work environment is easier to manage. We can also rekey locks for changeover so you can keep the investment you have made in your hardware and just change the access.
Use experience to help prevent costly problems
Not enough can be said about getting the input of an experienced locksmith about the choices you make in your office security. The doors, locks, keys, and alarm systems all fit together to create a secure environment. How you create that environment and your contingency plans for managing it are important to security, and maintaining a low cost for any lockout response.
Key replacement and key duplication
Our complete locksmith service makes it simple to get replacement keys made. This can also be helpful if you create a best practice of each office having a back up key person.
One of the most effective ways to deal with office lockouts is to make sure that you have the right keys on hand. We can help you with key replacement service for security locks. Many of today's security locks use controlled key blanks. That means you can't just get one made at the hardware store. Our experienced staff can identify a security key type to make sure you have the right keys at a greater savings than having to replace an entire lock. One thing that you should also be aware of is that all keys have a lifespan. Our mobile locksmiths are equipped to be able to unlock your office door, and provide you with replacement keys quickly.
Reduce office lockouts by having the best locksmith on your side
713 Locksmith in Houston serves Houston, TX and the surrounding areas with complete commercial locksmith service. Our emergency technicians and mobile service teams all have 5+ years experience and are fully licensed, bonded, and insured. We offer guaranteed up front pricing, 24×7 locksmith service that is fast and friendly, and a 30 min response time for most situations. Office lockouts aren't just an inconvenience, they can cost your business vital time. Don't let lockouts become a problem for you. Call us today and discover the difference having a commercial locksmith on your side can make.