Top-Notch Emergency Locksmith Houston, TX Service Provider
Our automotive, commercial, and residential emergency locksmith services
An Emergency Locksmith Houston, TX Residents Can Trust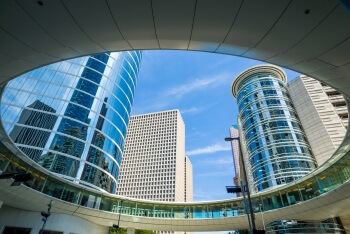 There is nothing more frustrating than needing an emergency locksmith Houston service provider. Your time is precious and you cannot afford to wait to get your property or car secured. A call to 713 Locksmith Houston and our 24×7 locksmith service, along with our 30 min response guarantee will get you back on track ASAP.
Quality Service
Our company is focused on customer satisfaction and maintaining superior quality standards. We offer upfront pricing, honest and fair quotes, and there are no hidden fees. All of our expert technicians and mobile locksmiths are thoroughly trained and possess 5+ years experience. We assure you that our team is honest, trustworthy, fast, and friendly. Our complete locksmith service is licensed, bonded, and insured. We are a local business that specializes in emergency locksmith Houston, TX services. Some of these include:
car lockouts
office lockouts
lock change
lost car key replacement
Mobile Availability
When you need an emergency locksmith in Houston, TX and surrounding areas, you need one to come to you promptly with all the necessary tools and equipment to get the job done efficiently. This is why we at 713 Locksmith Houston equip all of our skilled workers with top-of-the-line parts, accessories, and tools. Our emergency locksmith Houston service deals with all of your lock emergency needs, including lockouts and lock installation or repair.
Specialized Repair
The word emergency evokes the feeling of hurry and despair. When the emergency involves a situation that seems to be an overwhelming and unsolvable problem, turn to the professionals at 713 Locksmith Houston. A quick call to our 24×7 locksmith service will put you in touch with one of our mobile locksmiths who will be dispatched to your location to perform a complete locksmith service on such issues as:
burglary damage repair
key extraction
and more!
Accidental Lockouts
Locking oneself out of a vehicle or home is an all too common occurrence in Houston, TX and surrounding towns. These situations are inconvenient and mentally exhausting. It is important that the situation is remedied by a team of licensed, bonded, and insured expert technicians. With our local service and 30 min response guarantee, we are the team to contact for quick resolutions to Houston lockouts.
When it comes to car lockouts, the 5+ years experience of our technicians allows us to make a fair and accurate diagnosis of the situation. Our technicians will utilize our state-of-the-art equipment to solve issues with car lockouts, trunk lockouts, broken keys, and lost car key replacement. All of these services are available with our upfront pricing guarantee. We will not perform any service or unauthorized work on your vehicle.
We are proud of an emergency locksmith Houston, TX residents can trust with their homes. When the issue concerns home lockouts that require an installation or repair, we take care of it immediately. The lack of proper locking systems may result in unwanted visitors and trespassers. Our emergency locksmith in Houston offers our clients many different types of programmable locks and systems from which to choose for their home safety locksmith needs.
The security of a business is dependent on the door locks and systems. When issues arise with the keys and locking systems of this type of environment, it is essential that the problem be handled by a professional and trusted team of specialized professionals to minimize any losses to your business. You can rely on our fast and friendly emergency locksmith Houston, TX service for such situations. There is no time to waste so give us a call to gain re-entry following all office lockouts.
Keys are necessary to keep belongings secure, limit access, and to operate many different types of machinery. When these keys are broken, missing, or jammed in the device, it is wise to contact a trusted and respected locksmith company. At 713 Locksmith Houston, our skilled and professional team of experts are standing by 24×7 to service all of your emergency locksmith needs quickly and with a smile.