Lock Change Services That Provide You With Peace of Mind
Our lock change and replacement services for Houston, TX homes and businesses
Lock Change and Replacement Services for Houston, TX Residences and Offices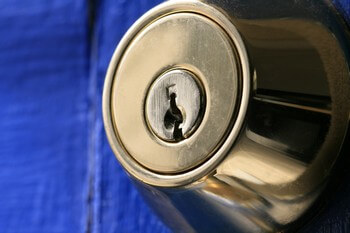 713 Locksmith Houston sends qualified mobile locksmiths and expert technicians to perform a wide array of lock-related services, including completing lock changes for residences and businesses. With 5+ years experience, we provide upfront pricing to meet the needs of our customers. Both our fast and friendly professionalism and our rapid 30 min response time enable us to assist many people in Houston, TX and surrounding communities. All of our technicians are fully licensed, bonded, and insured. Through our 24×7 locksmith service, they provide comprehensive assistance to callers requesting to change their locksets. We provide comprehensive, complete locksmith services, all of which are competitively priced.
Our Lock Change Service
We take special pride in our excellent lock change service, one of many components of our complete locksmith service. In recent years, the population of Houston, TX and surrounding areas has grown considerably more mobile. As people change residences and businesses relocate with greater frequency, it becomes more important than ever to consider lock security issues during the course of a move.
Many landlords will routinely request a lock change after a tenant moves out in order to better ensure the safety and security of new tenants. Why? Although you control the keys in your building or residential property, you do not know who has enjoyed access to the premises previously. For example, if someone gained unauthorized access to a key previously and copied it, they could enter a subsequent owner's building or residence later without permission. This scenario concerns many occupants from a security standpoint. To eliminate this threat, it sometimes makes sense to change out locks on exterior doors and windows, and locks protecting high security work areas. In other instances, simply taking steps to rekey certain locks may suffice.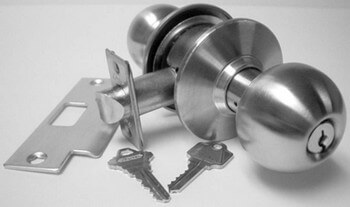 If the owner fears that the lock itself has been compromised in some way, then a full replacement may offer a better solution. Similarly, some premises today provide for keyless entry. It remains essential to review security aspects of these locks immediately after a relocation to make certain that unauthorized access does not occur.
Our technicians possess expertise working with a number of high tech locks, including keyless entry systems, electronic locks, keypad input systems, Internet connected locks, and biometric locks. We also offer security audits for businesses and residential property owners following a business sale, burglary, or relocation. Our service enables clients to obtain greater peace of mind by knowing that they have taken steps to better secure their premises against unauthorized intruders. In addition to upgrading your locks, the services that we offer that can strengthen security include:
Rekeying Services: We can change the tumblers on a lock so that it will respond to a different key. This service may allow you to retain the existing lock if it is functional.
High Security Lock Services: We install and repair a number of different types of high security locks. These include specialized types of secure business locks and deadbolts to help secure doors. Grade 1 locks for businesses may enhance security.
High Tech Lock Services: We can install, repair, or upgrade a variety of electronic locks including keypads, keyless entry devices, smartphone-controlled locks, and biometric locks.
Our Promise
713 Locksmith Houston promises to furnish honest, capable, and dependable service to clients. People call us because we can provide 5+ years experience as a comprehensive 24×7 locksmith service. They appreciate our upfront pricing too, and our fast and friendly approach to addressing the concerns of customers. Our fully licensed, bonded, and insured expert technicians strive to respond to all requests for assistance with a remarkably rapid 30 min response time. Many other companies cannot provide that prompt level of service to callers. When you call us, we supply a full range of locksmithing services offered by mobile locksmiths to residential and business clients, including changing and rekeying many different types of locks. We will complete your next lock change professionally and expeditiously. We're here for you 24×7!