When you hear the word Houston locksmith, what comes to your mind is a professional that makes duplicate keys, picks locks as well as keys. However, in modern times, Houston locksmiths now offer a wider range of services, and a number of these solutions are sophisticated and advanced.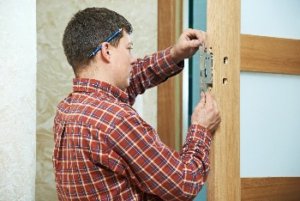 There are various types of Houston locksmiths that offer different types of services to clients based on their needs as well as specifications. In this article, we will discuss the different types of locksmith services and explain various scenarios where you may require them. There are 3 major types of locksmiths: residential, commercial and automotive locksmiths. Each of these will be expatiated below:
Houston Residential Locksmiths
As the name implies, a Houston residential locksmith provider basically works in your home (residence) and repairs or changes locks in it. Their job has everything to do with the home. Therefore, it is this professional you contact if you need duplicate keys to your home or if you have any problem with your lock and key. Their area of specialization is to inspect your property and enhance its safety as well as security. For example, a residential locksmith in Houston can improve the security of your doors and windows by installing a double-lock system.
Commercial Locksmiths
There is a clear difference between locks installed in homes and in office. The security system employed at home is not the same as that used in the office premises, otherwise called commercial premises. In this kind of scenario, more advanced security systems are required. This is the job of a commercial locksmith in Houston: Their area of specialization is offering locksmith services in Houston for offices as well as related components like file cabinets, doors, safes and others. It is not every lock in an office that is installed primarily for security. For example, installation of panic bars is required legally in companies. It is this device that helps employees have a safe exit out the office premises in times of emergencies.
Houston Automotive Locksmiths
These are the professionals you call whenever you get locked out of your vehicle or the keys become damaged. Their area of specialization is programming of transponder car keys, making car key duplicates, among others. Automotive locksmiths in Houston are trained and equipped to handle different brands and types of vehicles. And this even includes automotive key cutting in Houston. Which will make the process of getting back on the road fast and simple.
Conclusively, these are the primary services offered by Houston automotive locksmiths. Today, a lot of locksmith businesses have hired all these 3 types of locksmiths to enable them offer a wide array of services to clients. But it is important as a customer to have an idea of these types of locksmiths and what they do in order to know the appropriate one to look for in a locksmith company, when you have a problem with your lock or key.
To know more about our Houston locksmith services …
Go through our website https://713locksmith.com and explore our services to know the one that suits your needs perfectly. Our local locksmith solutions are top-notch, promptly delivered and affordable.