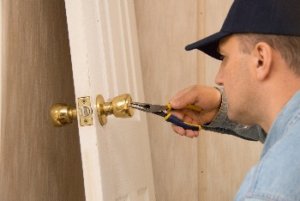 There are lots of reasons why you might need the help of a Houston locksmith. But when you need to install new locks in your home or office, you sure need the help of a professional locksmith. At one point or the other, everyone will encounter a little challenge with their locks, either at home, office, or their car.
Although it might be tempting to resolve the problem yourself but think again, do you have work it takes to repair or install new locks? Installation of new locks requires a degree of professionalism and experience. This is why you need to call a professional locksmith in Houston when you want to repair or install new locks.
Installing your locks yourself will cost you a lot more than hiring a professional locksmith in Houston to do the installation. This is because you don't have the right tools to do the job, you lack experience, and you might even end up purchasing a low-quality lock – which can jeopardize the security of your home or office.
As a result of this, when next you want to repair or install new locks, you need to call a Houston locksmith. A locksmith in Houston that is qualified is the right person for the job. Here are some other reasons why you need to call a Houston locksmith when you want to install new locks.
Advanced Equipment
You can decide to do lock installation yourself to try and save money and time. Your family and friends might also talk you into doing it. But have you considered how much it will cost you to acquire the equipment needed to install a lock? The equipment used for repairing and installing locks are very expensive, and it is not something you'd want to invest in, as you won't use it frequently.
A professional Houston locksmith is equipped with all the vital tools and equipment necessary to install and repair both residential and commercial locks. They have the latest tools that can handle even the most complex locking systems. They also have experience working with locks and doors made of different materials that require unique installation techniques.
Quick Replacement
A reputable, well-established locksmith company in Houston has an experienced and highly trained team of technicians that are versatile in all kinds of door locks and locking systems. These professional are readily available, which means you can access them whenever you want. They are available for the installation of your new lock 24 hours, seven days a week. You can also request for their services during late night hours.
A Variety of Services
Even if you can do the installation yourself, you would still be missing out on a lot of other services that you would have access to when you work with a locksmith. A lot of professional locksmiths in Houston install rear door security systems, master key system, buzz entry devices, and many more.