Never feel alone in Houston when you know an emergency locksmith.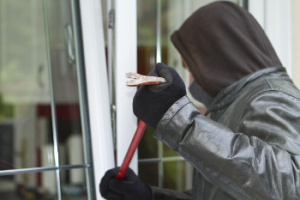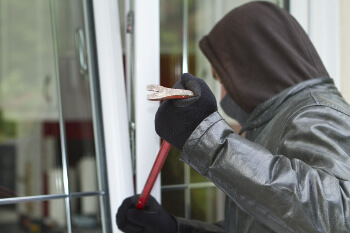 Life is unpredictable, to say the least. Just when you expect that things will go right, they take a turn for the worst. Therefore, it should not come as a surprise to you if you happen to lose your home or office keys, face problems with your main door, which can pose security threats if not tended to soon enough. Unless you are prepared with the right tools in your arsenal to tackle the situation, your home or office could potentially be in a danger zone. Opting for emergency locksmith services is a definitive way to ensure that your worries are taken care of and any unpredictable security threat pertaining to your home or office is handled efficiently. Here's why…
1. They help you out at any time of the day or night:
It is called emergency locksmith services for a reason. The locksmiths are available 24 / 7 at your service should you face any issues with your locks, doors or lose your keys. Getting locked out of your home or office is not the only issue that can arise. Sometimes, your car keys can also vanish in thin air, leaving you stranded on the street or the parking lot. If you're in a crowded area, there may be little to worry. However, if you find yourself in a shady and lonely region especially post sundown, you run the risk of being attacked or looted. In such a situation an emergency locksmith can rush to your service, help you solve your problem and have you going on your way within minutes, irrespective of the time of day or night.
2. Emergency locksmiths can come and rescue where ever you are.
Another wonderful thing about emergency locksmiths is that they are always here for you when you need one. All across the city an emergency locksmith will drive to your location and assist you with whatever need that you have. This includes all locksmith services; residential, commercial and automotive. They will drive to your home, business or where ever your automobile is.
3. Make new keys when you lose your keys.
All of us have lost our keys sometime in our life. Can you remember that feeling that you felt? The feeling is absolutely dreadful. When you know an emergency locksmith you never have to feel that feeling ever again because you will be rescued fast and your problems will be solved in just a matter of minutes.
4. Install new locks after your home or office has been broken into.
After a burglary it is imperative that you secure your home or business as quickly as possible because many times burglars will come back and re-burglarize the property since it is still vulnerable to entry. Call a locksmith to come and secure your property by installing new locks and performing a security audit on your property.
5. Last but not least always waiting for your call.
Like your guardian angel an emergency locksmith is always on standby waiting to rescue you in a time of need. Keep a qualified emergency locksmiths phone number on hand for when you might need one.
So there you have it. Emergency locksmiths play a vital role in keeping you feeling secure. If you live in the City of Houston Texas we recommend hiring our emergency locksmith services the next time that you need one. We are always here for you. -Staff 713Locksmith